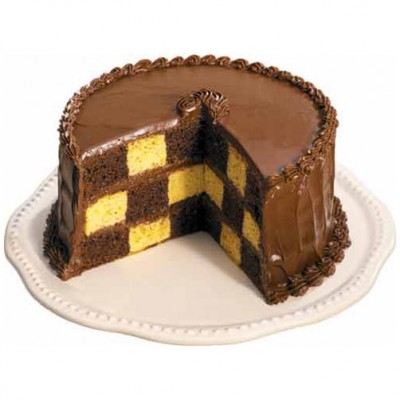 Ingredients
2 and ¾ cups of all purpose baking flour
2 teaspoons of cinnamon powder
½ a teaspoon of baking soda
2 teaspoons of baking powder
1 cup of softened butter
½ a teaspoon of salt
5 eggs
2 cups of granulated sugar
1 cup of confectioner's sugar
¾ cup of sour cream
3 tablespoons of milk
2 teaspoons of pure vanilla extract
Instructions
Heat oven to 325F.
Apply vegetable oil lightly on Excelle Elite Fluted Tube Pan.
In a medium sized bowl, mix baking powder, flour, baking soda and salt.
In a separate bowl, combine the granulated sugar with butter, using an electric mixer until it's light and fluffy. Add the eggs one a time and ensure you mix properly after each addition. Add vanilla extract and mix well till the desired consistency is achieved.
But the sour cream in a medium sized bowl and add the flour mixture (in step 3) a little at a time,mixing thoroughly after each addition.
Pour half the batter into the tube pan
Divide the crushed walnuts by half. Sprinkle evenly with half the crushed walnuts. Add the remaining half batter.
Sprinkle cinnamon powder on top of the batter.
Put in the oven and bake for 60-70 minutes. Insert a tooth pick at the center of the cake to ensure that it's thoroughly cooked.
Cool for 15 minutes on a cooling rack.
Transfer the cake to a cooling grid or flat surface.
In a small bowl, mix the confectioner's sugar and milk. Drizzle on top of the cake.
Sprinkle the remaining walnuts on top of the cake.